Holidays are many things to people in different ways. Our family gatherings always center around first our family and secondly to the foods we serve. As the hostess I think we always strive to find the dishes that are individual family or friend favorites of those who come to our gatherings. It's sometimes a difficult task to please everyone, but important to make them feel special by serving a dish they love.
As I was visiting with my mom, she instructed me to find the very best of every recipes we cook and place them into a file for safe keeping for generations to come. That is in a nutshell is exactly what my The Ranch Kitchen recipe site is to my family... an online catalog of those dishes that mean the most to us. It's important for me to catalog those recipes we hold the dearest so my girls can always have them to remember me by.
So today, as I enjoy my week off for Thanksgiving and the time to travel on a quick trip for my 50th birthday celebration week, then clean and prep for our week ahead, I thought I'd place the recipes here on this post that we will be preparing for our feast later this week below.
My family made my year this weekend by taking me on a short trip to Nashville, Tennessee to celebrate my upcoming big 5-0! What great memories we made and these mean more than any gift I could have ever received. My daughter Ilissa planned the perfect itinerary and hubby Scott of course made it all happen with Bethany and Audrey urging me along from the onset of the idea to go and see Nashville and do something I wanted to do. In a house full of women and one man, I am easily pleased doing what they do. So, for once doing something I had always wanted to do was the perfect present. Thank you! I love my family so much and will always cherish this gift for my 50th. Turning 50 really isn't all that bad even though I've secretly dreaded it for just a few years...
My girls love their mural shots and I think I will frame this one!
Scott and I taking in the music scene.
Fun on Main Street in Nashville. Talent is all around you here.
Sure do love our girls and my Scott!
Last stop Graceland and Elvis' home! Really cool to see it all.
Tomorrow, I will hit the grocery store early and buy all my Thanksgiving staples and especially the sharp cheddar cheese to make the
Pimento Cheese
to place in our celery sticks. This is a simple recipe that is on my site as Two Mom's Pimento Cheese, however I've placed it below. You can add any number of seasonings or even chopped bits of jalapenos to it, but we prefer to keep it simple. This recipe is easily made a few days ahead by prepping your celery and placing in containers with water and then grating your sharp cheddar cheese. This is definitely our favorite way to eat Pimento Cheese.
2 lbs. Sharp Cheddar Cheese
2 - 3 cups Real Mayonnaise
juice of 1 - 2 lemons
salt and pepper to taste
Grate Sharp Cheddar Cheese and add mayonnaise and blend well. Add lemon juice and seasonings.
Serve on 3 inch long celery sticks on an pretty crystal dish! This is a Young, Goudarzi and Nolan favorite at the holidays and was a right of passage for all kids to prepare at my Granny's holiday meals.
My
'Sure' Is The Broccoli Rice Casserole
' is another dish I love to make as it's easy to make ahead of time and I can make in a huge batch. Truly what is just as important is that you have plenty of leftovers for family to eat on throughout the week or take home to enjoy later. You can add chopped jalapeno's to this to spice it up or even leave out the broccoli if you are not a fan of this vegetable.
Next, this
Green Chili and Cheese Hash Brown Casserole
is a a huge favorite with the men in the family as it's a pretty hearty dish. I use the freeze dried hash browns for this recipe, but you can easily use frozen or fresh grated potatoes.
Another side dish that has become tradition at our ranch are these
Zucchini Squares
that my brothers especially love. We made it years ago for our Ilissa's first 4H Food Show and have been in love with it ever since. It's makes you house smell wonderful and you get in a good green veggie to your kiddos without them knowing it!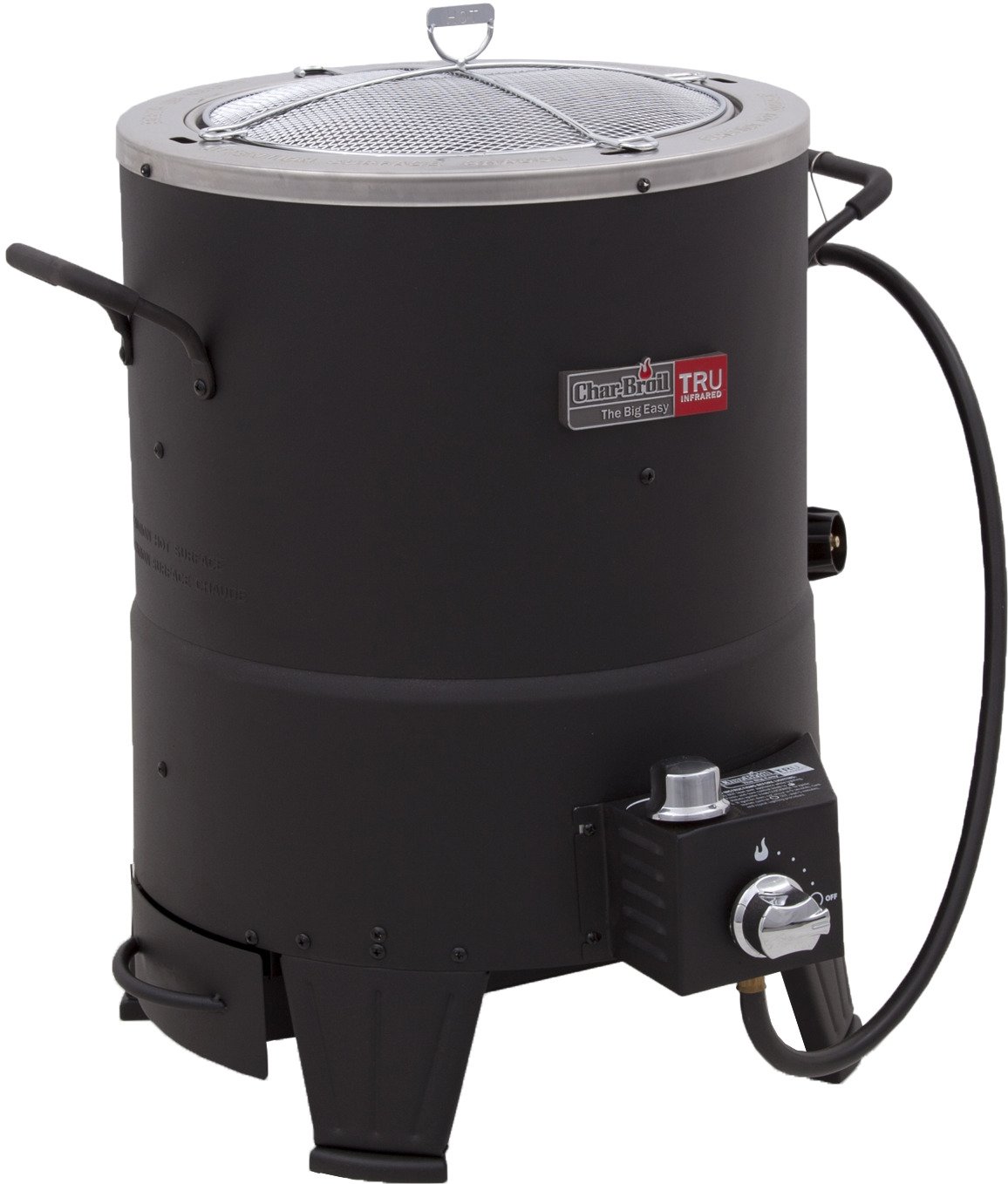 Traditional smoked and a fried or roast turkey are always served with an occasional brown sugared ham. For convenience we always use those we purchase from our local FFA meats sales from our Audrey and enjoy
Bear Creek's Smokehouse
's meats. For our roast turkey we have most recently been using
Char-Broil® The Big Easy™ Oil-less Propane Turkey Fryer we found at Academy stores
. It's minus the grease and safer with kids running around the cooker.
A vegetable tray is always present for my health conscious brothers and my girls. I like to make a non-traditional one with sliced zucchini and yellow squash. Here is a recipe
Roasted Mixed Vegetables with Parmesan Cheese
for what to do with it after the holidays too!
These
Unbundled Green Beans
are a twist on the fancier version of the recipe for
Green Bean Bundles
that are both found on my site. They are a local favorite and in an attempt to recreate them for a huge crowd, this simpler recipes was created. You can make these the fancier way by wrapping your green beans or simply chop your bacon adding to a gallon size of cut green beans and cook it all in a large pot or baking dish. Either way, this recipe I posted on
Sure Champ/VitaFerm
site as a their featured blogger is a favorite in our little part of the south!
And last this
Vegetable Tian
is a wonderful dish to make with whatever roasted sweet potatoes, red or Idaho potatoes, tomatoes, and squash you love! I'll be changing this up a bit this year with purple and orange sweet potatoes to give it some extra color, but my Ilissa's version is wonderful! Can't wait to try this variation out on my family!
Last, no Thanksgiving is complete without my
Granny's Pecan Pie
that has graced our tables even before I was born. This simple New England style Pecan Pie is wonderful with a dollop of whipped cream on top and the perfect ending to your lunch, dinner or second helping after all that turkey and dressing!
And another perfect ending are these
Magic Cookie Bars
that our Bethany makes for almost every holiday or occasion. My baby brother loves these and so we try to make these for him as much as we can.
As you recover from the turkey and all the sides this week, my hopes are that your Thanksgiving is wonderful and season ahead be full of many blessings.
Alise - The Ranch Kitchen